Best Fit Precision Co.,Ltd is a fast growing contract manufacturing service provider for precision parts, with office in Shanghai and factories in JinHua, Kunshan and Shenzhen.
Founded by a group of purchasing, engineering and program management professionals with decades of experiences in global automotive and industries companies in China, we know exactly the what western customer's needs and expectations, at the same time we can manage our own factories and supply chain efficiently.
As a result of globalization, western customers, especially small or medium sized ones, are facing increasingly fierce competitions. To stay competitive, global sourcing to low cost countries such as China will be the solution. As a medium or small size customers, you may be limited with resources and experiences. Best Fit Precision brings you value-added services that are keys to the success of your sourcing activities, and helps you focus on the end products and market without the hassles of differences in cultures or standards.
We have diversified program and quality engineers in both our office and factories,  we are able to apply our knowledge and experience and best practice from high volume Automotive OEM and lower volume machinery building to your project.
Our 3 facilities are specialized in high Precision Die Casting and Tooling, CNC Machining, CNC turning, Custom Metal Forming and Fabrication, 3D Laser Cutting, welding and assembly within our facility, with all the high precision machines: with 4-axis/3-axis CNC machines, CNC turning machines, 3D laser cutting machines, bending and stamping machines
Our company also provides flexible manufacturing solution for customer that parts are plastic, stainless metal, carbon steel, aluminum, brass and bronze, which parts need to be polished, sand blasted, painted, plated, coated,
Many customers have benefitted from our ability to assist in designing a more efficient and cost effective product. This allows our customers to build the most effective product at the most affordable price, without having to compromise quality or lead time.
Best Fit Precision Parts is the leading manufacturer and supplier of custom metal parts.  With our own factory and solid network of reliable partners, we can support your requirements from prototype to large production.
Our competitive edge is derived from our ability to deliver high quality parts at globally competitive prices all from a single source. We are your complete metal parts provider and supply chain solution.
With CNC Machining, CNC Turning, Sheet Metal Fabrication, Custom Metal Stamping, Die Casting , Welding and Assembly services, Best Fit Precision Parts is a full-service provider of manufacturing and supply chain management. Get us involved early and we will help you spend your money wisely.
You may reach us anytime through phone calls or emails to discuss your contract manufacturing or sourcing needs.
---
Our Philosophy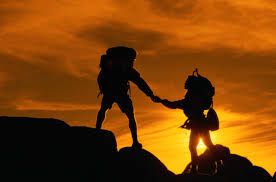 We see our customers and our suppliers as our partner and also aim for long term relationship by synergizing best practice & proven knowledge with trust.
We provide reliable product and quality service at reasonable prices by adding value to the products and services we provide.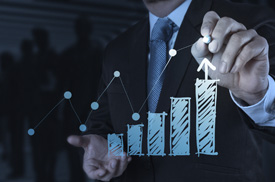 We are committed to learning, growth, innovation and continuous improvement.